Product news / 21/02/2021
Carry the tools you need - Your new robust tool case
A new, larger portable tool case, perfect for on-the-go jobs, where you decide the content!
- "We have developed a carrying case where the professional user can place up to six TengTools tool trays (TT size) of its own choice. In this way the user will be able create its own individual, fully portable tool set and to bring the sets needed in an easy way", says Victor Asting, Product Developer at TengTools.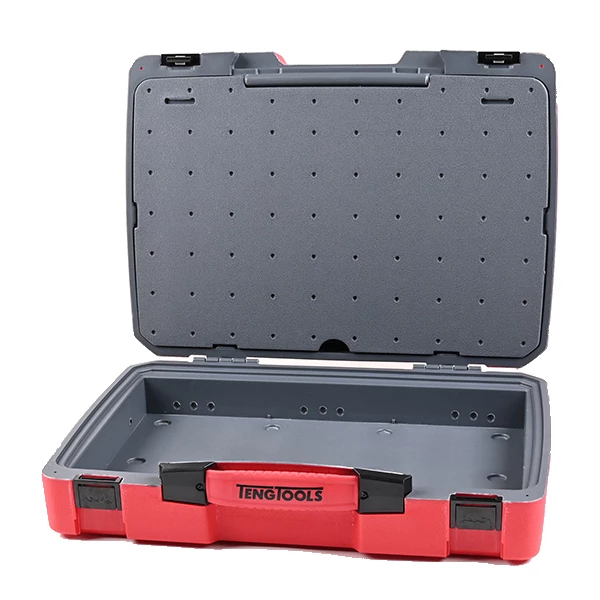 The case is designed to hold three Teng Tools TT trays in each of two compartments, or two (TEF size) foam plates, which enables the user to combine its favourite tool trays in the same case. Sometimes it can be hard to choose which trays to place in the case and therefore Teng Tools is also launching two portable tool kits together with this tool case, one in EVA foam and one in PS tray.
Durable case
The new carrying case is developed from Teng Tools' popular tool sets with the same kind of robust case. It has a robust moulded body with built in strength with distinctive Teng Tools branding, and the case as well as the handle is designed with durability in mind. Also, the handle is retractable, and it has been developed taking comfort into consideration. To make sure that the top of the case is closed properly, so that no tools will fall out, the case has a secure lock system with click mechanism. In addition, the robust case is fully recyclable to protect the environment.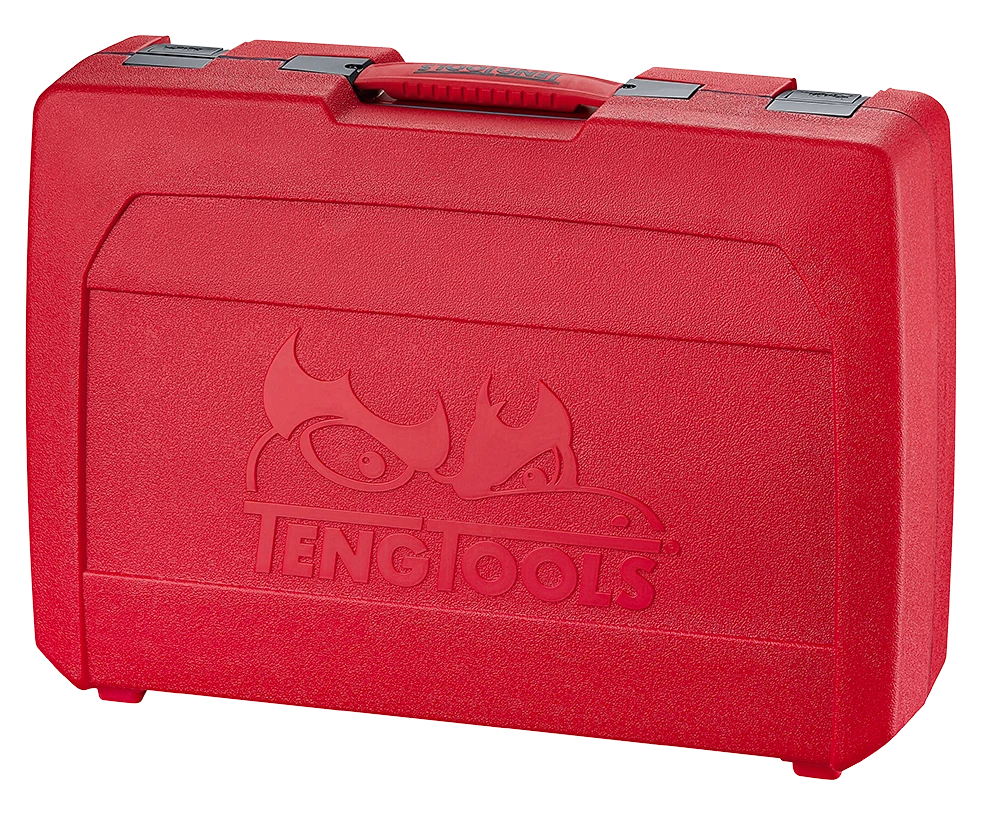 ---
For more information, please contact:
Victor Asting
Product Developer
Teng Tools AB
+46 (0) 72 553 52 84
victor.asting@tengtools.com
---
For marketing questions, please contact:
Stian Ström
Director Marketing & Business Development
Teng Tools AB
+46 (0)70 647 02 62
stian.strom@tengtools.com
Topic in this article
Product news