Product news / 03/09/2022
Organised with safety in mind
Insulated tools are essential for any electrician who works on live circuits as they protect against accidental contact with high voltage lines and prevent injuries caused by sparks. In this launch, we release an insulated torque screwdriver and an insulated ratchet together with insulated extension bars and sockets as a supplement to the professional grade tool sets already available in our assortment.
The insulated 72 teeth ratchet with 3/8" square drive is ergonomically shaped and features a comfortable grip with a soft rubberised handle that suits both left and right-handed users. Use it together with the 6" insulated extension bar for extending your reach or one of the 13 interchangeable 6-point sockets (full range from 8 to 19 mm) and you are geared up to do the job!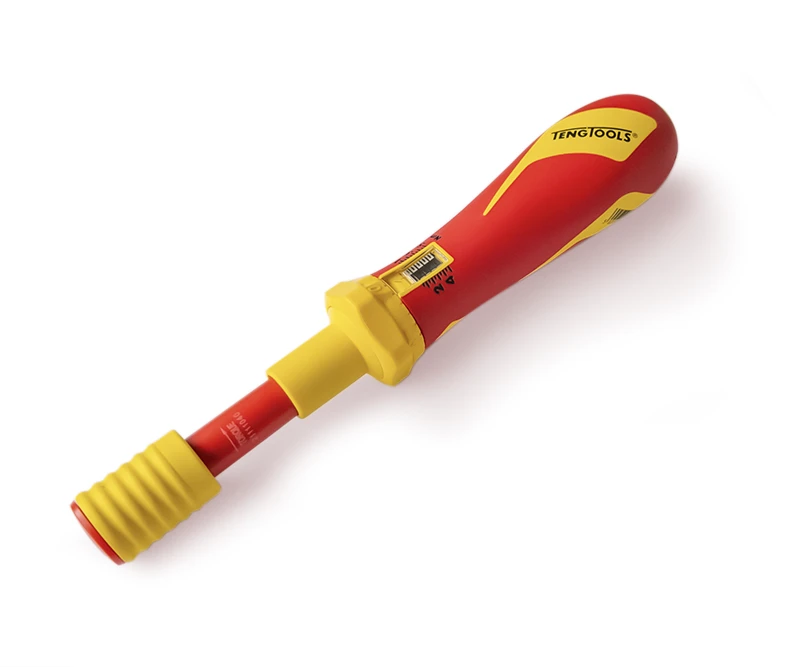 The insulated torque screwdriver has a range of 1-5 Nm. It is simple to adjust, has a slipper mechanism which ensures that no torque is applied beyond the set torque, and an accuracy of +-6% which conforms to standard ISO6789. An easy-to-read Nm scale window and twist locking facility enables the set torque to be easily controlled and maintained.
All items are suitable for use in both indoor and outdoor applications, made from high quality materials and has a two color Integrated protective insulation. They can be bought separately or in one of the new tool sets within the launch.
TEDV3818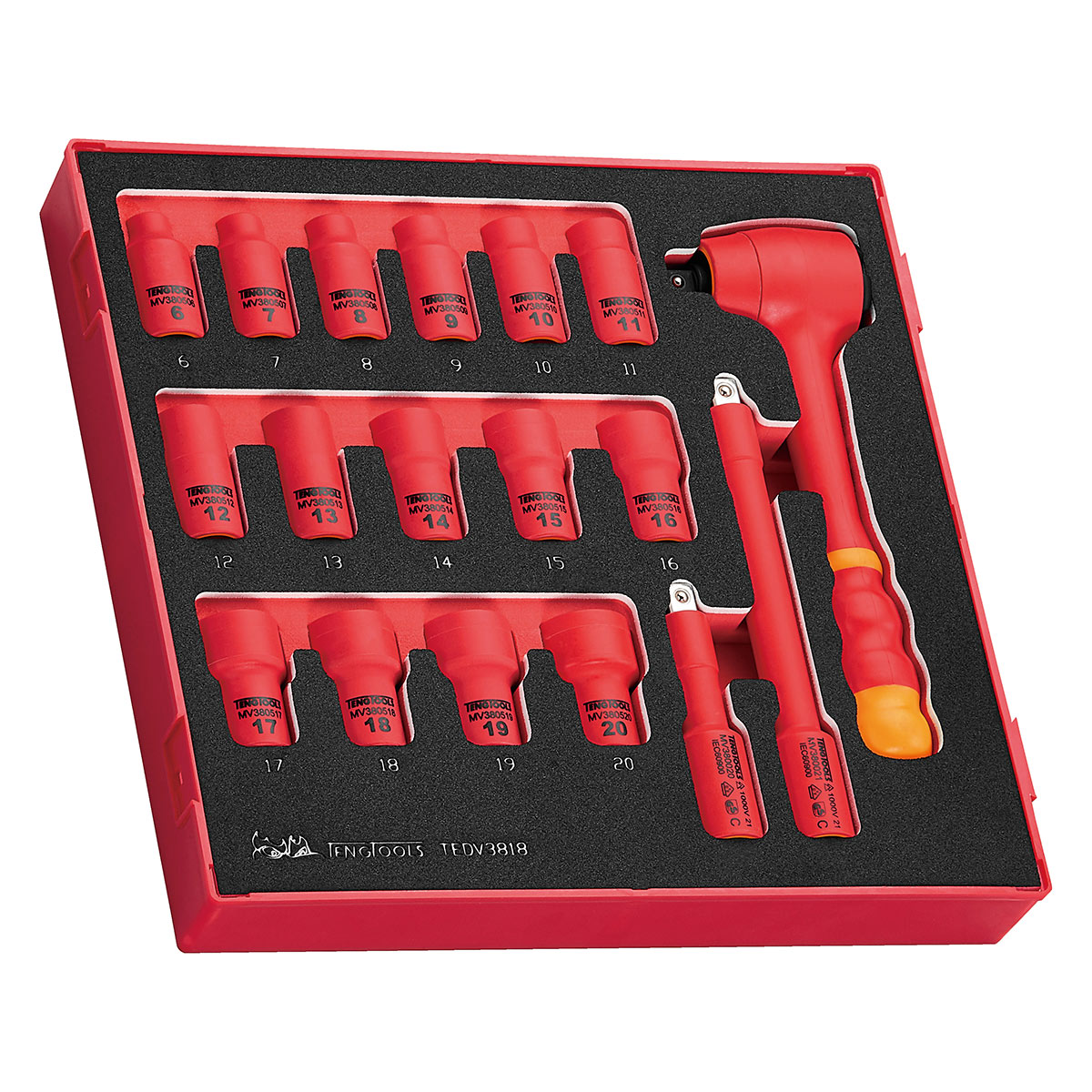 TTV3814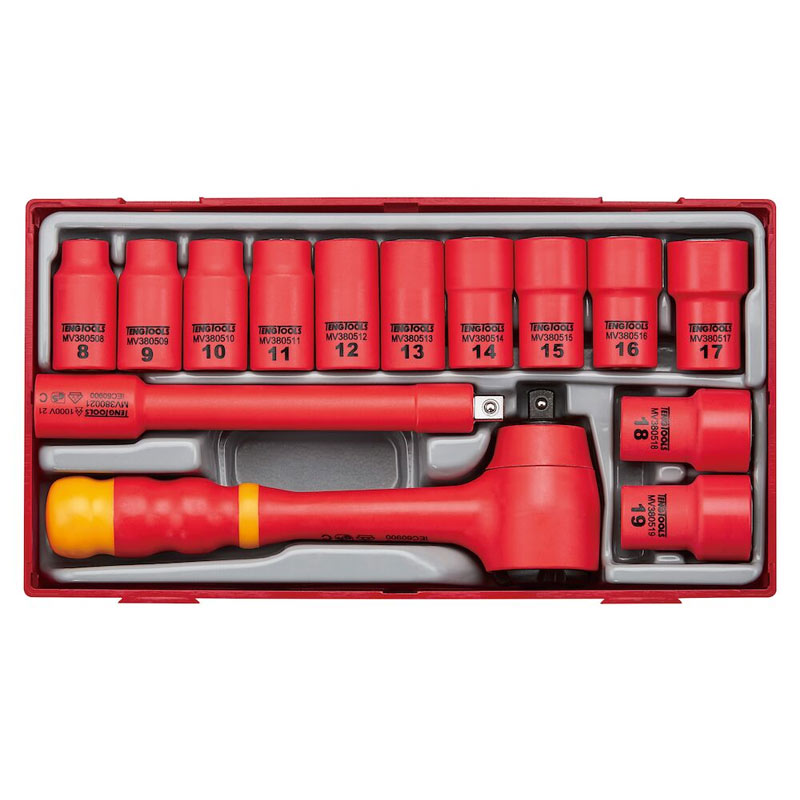 TEDV909N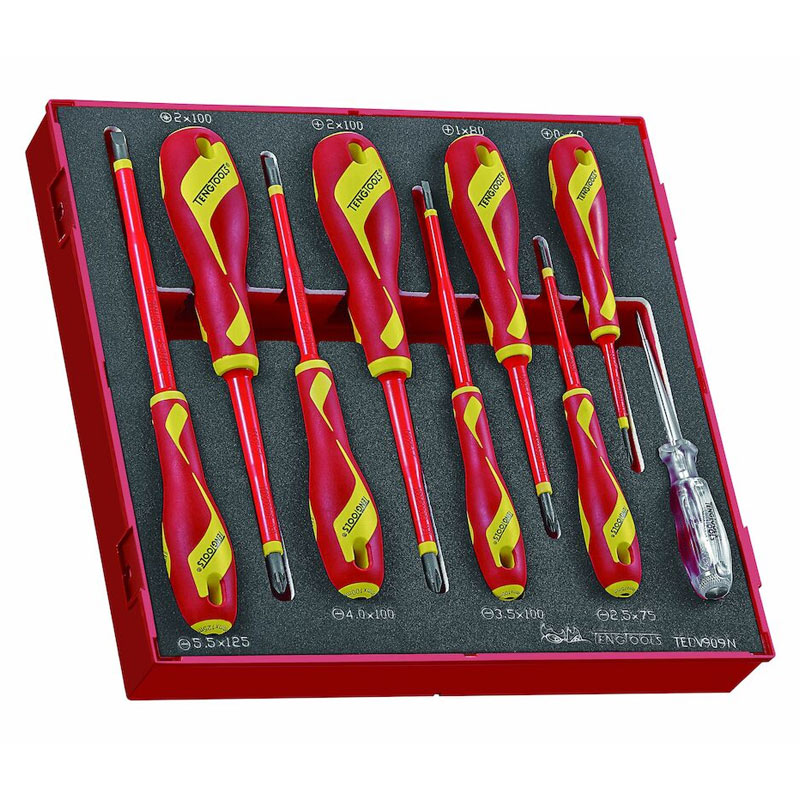 TTDV910N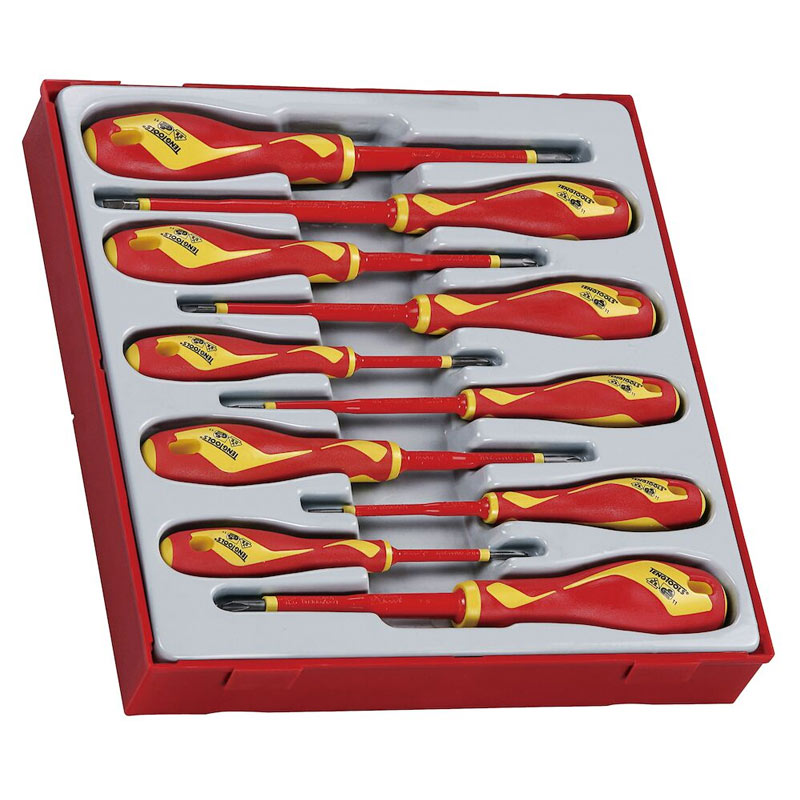 TEAVSD09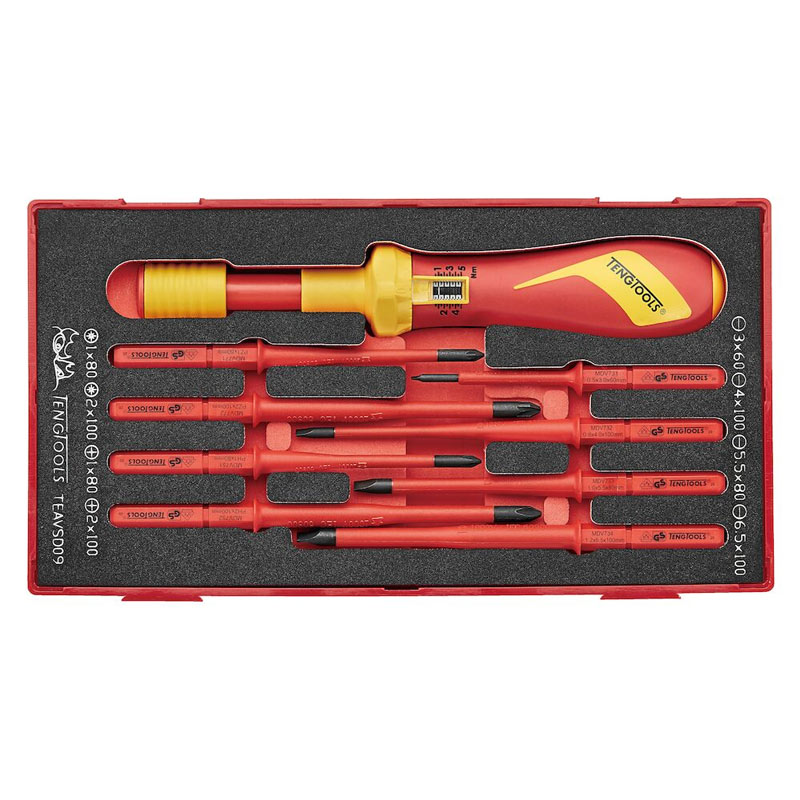 TTVSD09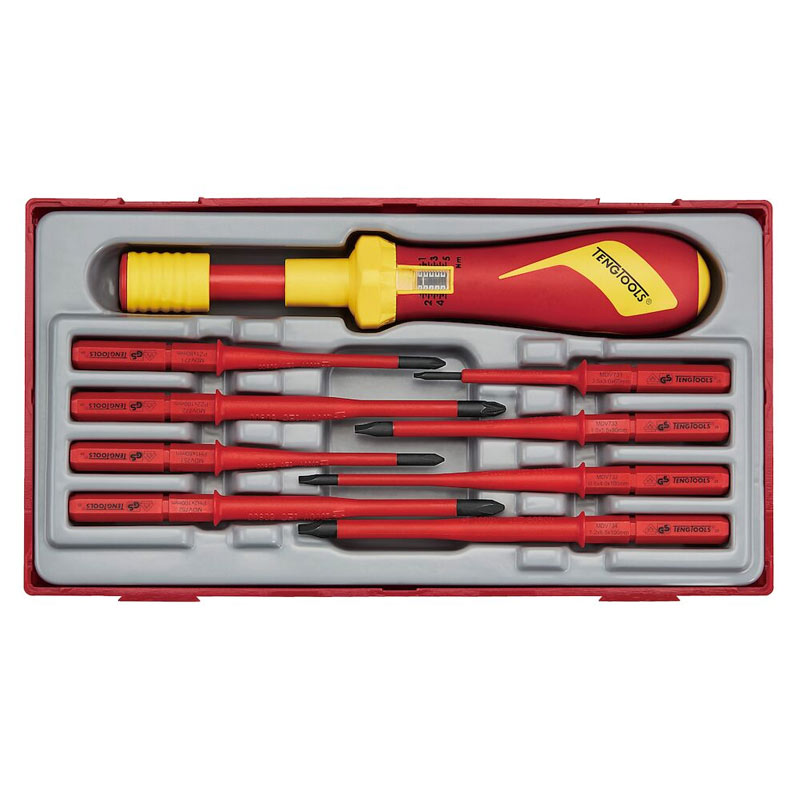 TEDV440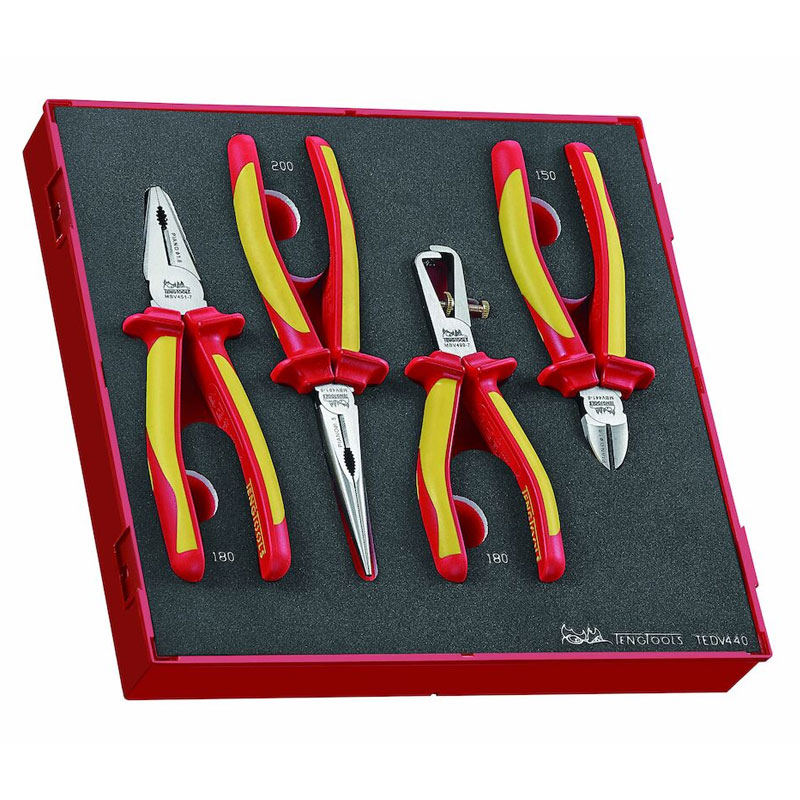 TTV440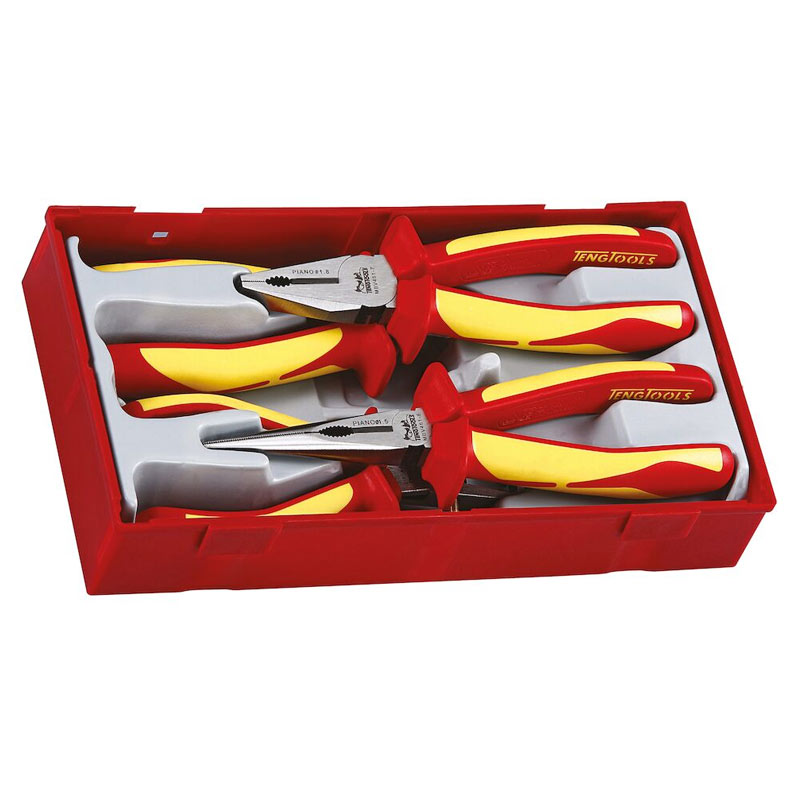 The insulated tools available from Teng Tools are designed to comply with the stringent safety standards set out in the strict regulations of VDE Prüf- und Zertifizierungsinstitut GmbH in Germany. Our insulated hand tools for work in electrically live environments and meet the requirements of the internationally acknowledged European EN 60900 standards. The utility of all tools is thoroughly verified by several tests where each tool is being tested individually. The tests are mechanical tests, impact tests, dielectric tests, indentation tests, flame retardancy test, tests for adhesion of the insulating material coating and the durability of markings on the tool.
---
For more information, please contact:
Victor Asting
Product Developer
Teng Tools AB
+46 (0) 72 553 52 84
victor.asting@tengtools.com
For marketing questions, please contact:
Stian Ström
Director Marketing & Business Development
Teng Tools AB
+46 (0)70 647 02 62
stian.strom@tengtools.com
Topic in this article
Product news