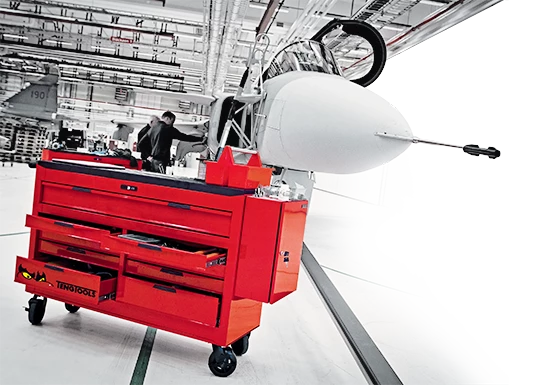 No more searching for tools
Nothing is more frustrating than wasting time looking for the right tool for the job. Organising your tools in suitable storage will help you to streamline your workflow and increase the job satisfaction.
Get Organised™ for a better workflow
The TengTools Tool Control System offers more than 240 modular tool sets that fit into a wide selection of storage solutions from large cabinets and tool box combinations to small portable service cases. This makes it easy to create a bespoke tool kit that suits your exact needs.
INCREASED EFFICIENCY
No more time wasted searching for tools and a more streamlined workflow reduces the total time needed to get the job done.
IMPROVED SAFETY
With a well organised tool kit it is easy to spot if any tool is missing. It ensures that no tool is left behind that can cause damage to machinery or injuries to personnel.
REDUCED COSTS
With our tool control system you don't have to waste money on tools you don't need and will lose less tools resulting in lower replacement costs.
IMPROVED QUALITY
Always having the right tool at hand prevents material damage (e.g. deformed screws and bolts)
SUSTAINABILITY
One of the most important reasons to get organised is to minimize the amount of lost tools that you have to replace. That is sustainability in a nutshell.
GET ORGANISED IN THREE EASY STEPS
1. CHOOSE YOUR STORAGE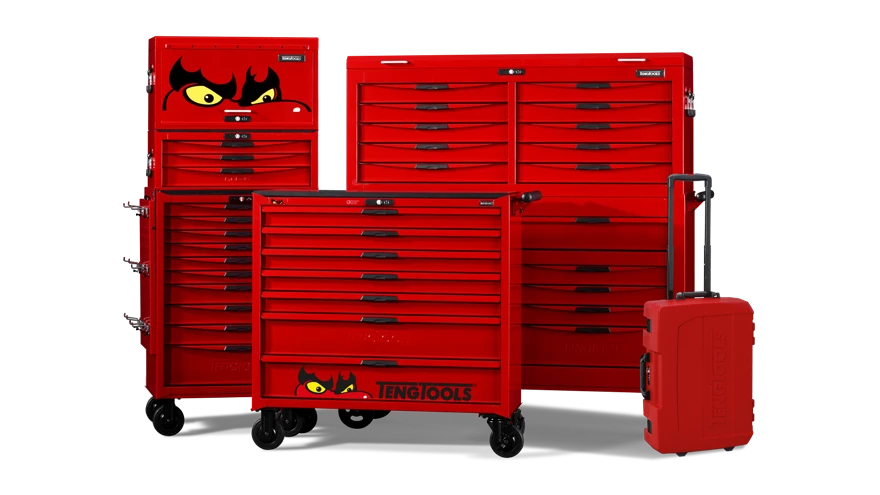 2. CHOOSE YOUR TOOL SETS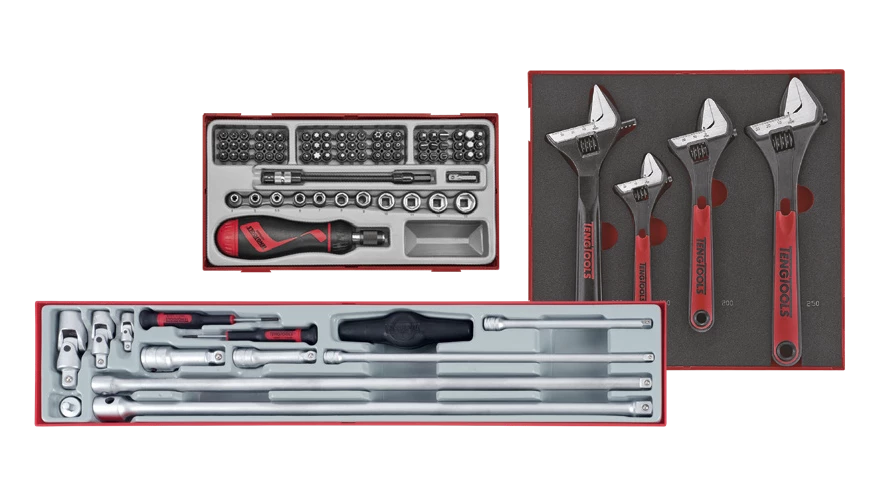 3. ORGANISE YOUR KIT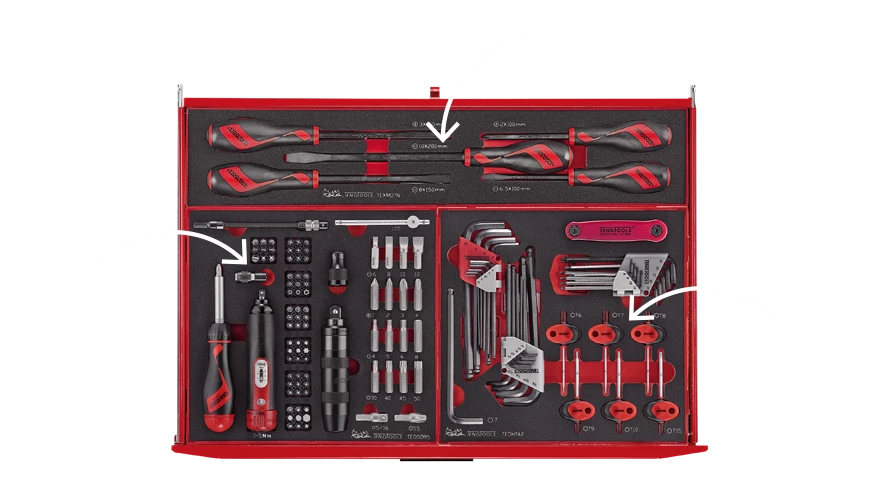 Tailor your tool solution to your needs
Build your ultimate tool kit with our large selection of storage solutions and tool sets. Don't waste money on tools you don't need. When you can purchase the exact tools you require you save money and maximise space in your tool storage solution.
How to get started
Evaluate what type of storage solution you require
A tip is to buy a slightly larger storage than what you currently need so your tool kit can grow with you
Decide if you need tool sets in the premium feel Foam Series or in the space saving TT Series.
Choose the exact tools that you need in a combination that fits into your chosen storage solution
Our system is expandable and you can add new tool sets to your kit as new needs arise. You can also buy individual tools
Our Tool Control System is modular so all tool sets can be transferred between different storage solutions. You can easily take a tool set from your workshop stack to your portable service case.
GET ORGANISED AND STAY ORGANISED

With TengTools you'll have a great foundation for getting organised and increasing efficiency. But to stay organised you need to develop a common approach and a clear standard of cleaning and structure, which everyone in the workplace understands and follows with a high level of discipline.
How to keep your workshop in perfect order
SORT EVERYTHING
Distinguish between necessary and non-necessary tools! Create a "red place" where you put all tools that are not continuously used on the workstation. These should be stored in a separate tool store, where they're easy to find without messing up your daily workplace.

STRUCTURE AND PLACE
A place for every thing and everything in its place! To minimize the need to stretch or move unnecessarily far, all tools that are continuously used at a workstation should be placed within reach, and in the right place.

TIP!
Using colour codes gives an even better structure because you know exactly what your bags, boxes and carts contain. In addition, you know exactly what belongs to who in a workplace.
Clean to always be ready
STANDARDIZE
Develop a common approach and a clear standard of cleaning and structure, which everyone in the workplace understands and follows. Everything in its place, a standard process for work and cleaning, do regular audits, provide training and have a high level of discipline.

CREATE HABITS
Always look for continuous improvement. TengTools offers free checklists, schedules, instructions and more to help you remember what to do, when and by whom.

TIP!
Take a photo of tool carts and workplaces when they are in the condition you want them to be. Hang the photo in the workshop so that all employees can see it. Set a specific date at the end of the month when carts and workplaces are to be cleaned and sanitized. And when it's done, everything should look exactly like it does in the photo.