Product news / 21/08/2023
Belt Clip Tool Sets Beyond Their Size: Sleek, Subtle, Solution-Focused
In the realm of hand tools, while many are dazzled by sheer size or raw power, seasoned professionals discern differently. They recognize that a tool's true worth isn't in its imposing stature or sleek appearance, but in its adeptness at resolving challenges. The TengTools belt clip tool sets exemplify how accessibility, convenience, and effective problem-solving can coalesce into a single, intuitive design.
Every professional knows the tired old saying 'time is money'. But the profundity of this statement extends beyond its triteness. Efficiency hinges on speed, and with TengTools' belt clip sets, your essential tools are always at your fingertips. Whether negotiating the confines of a cramped attic, balancing on a ladder, or navigating under a sink, these sets ensure your tools are not just close, but organized. Think about it, by keeping your most-used tools within arm's reach you're ultimately transforming your workflow.
The aesthetics of order
A disheveled toolbox or cluttered tool bag can inadvertently project unprofessionalism. Why risk it? Demonstrate a level of preparedness with quick and easy access the tools you need because you're the type that solves problems on the spot, right?
With TengTools, you're not just equipped to tackle challenges efficiently; you're poised to impress.
Professionalism isn't just about getting the job done; it's also about presentation. An organized belt clip tool set doesn't merely hint at a meticulous nature; it resonates a commitment to excellence.
Tailored for the pro, designed with precision
Professional hand tool users often have a unique set of go-to tools clipped to their belt, tailored to their specific needs. Why carry heavy tool kits if you can avoid it? These well designed sets are lightweight and small, making them easy to carry around. As an added bonus there's less wear and tear on larger tool sets. While the grandeur of large tool kits has its place, the belt clip tool sets are making a case for the elegance of understated efficiency.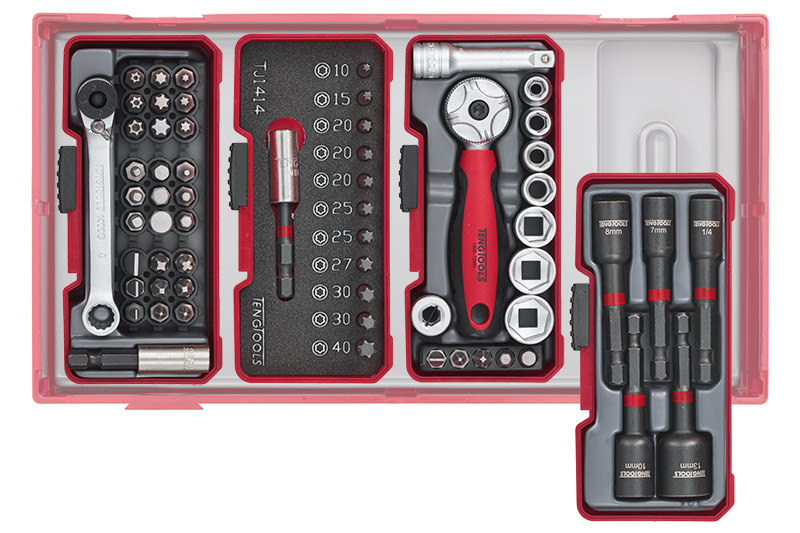 TengTools protective "TJ' belt clip tool sets comes with clear sliding catch fold up lid which shield the tools from the elements. The sets are modular and can be placed in a 'TC1' storage tray (TTTJ04) with removable lid and dove tail joints that fits nicely with the other modules in the TengTools Tool Control System.
The same top-tier quality found in our expansive sets is mirrored in these belt clip sets, catering to varied professional needs and individual tastes. Whether you prefer the iconic three colour high-density EVA foam, or the compact and easy-to-clean polystyrene tool trays, TengTools ensures your tools are both functional and aesthetically pleasing.
The belt clip tool sets are available in these versions: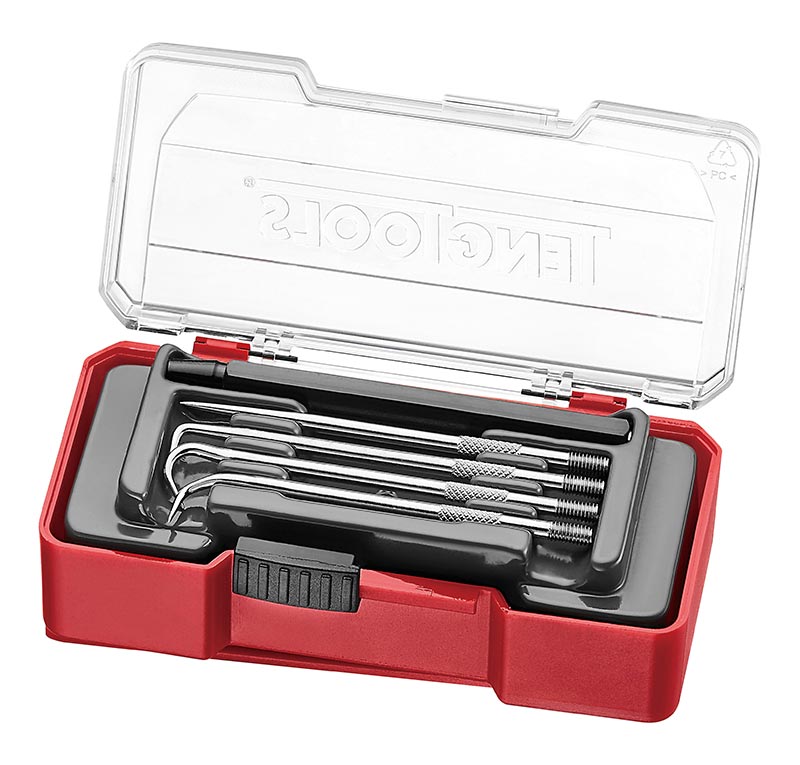 TJ149 - Hook & Pick Set with Belt Clip 4 Pieces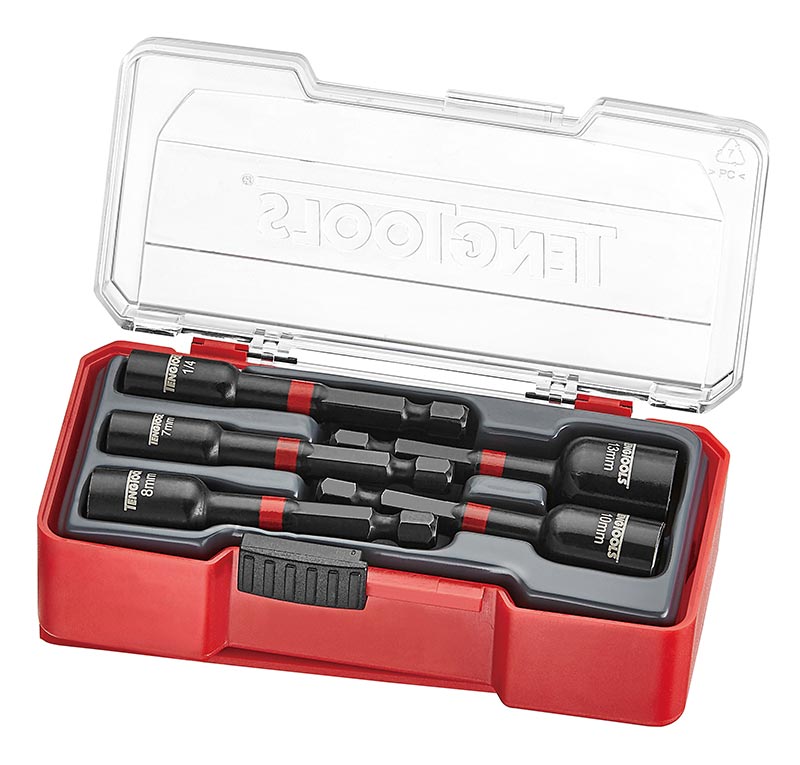 TJNS05 - Impact Nut Setter Set With Belt Clip 5 Pieces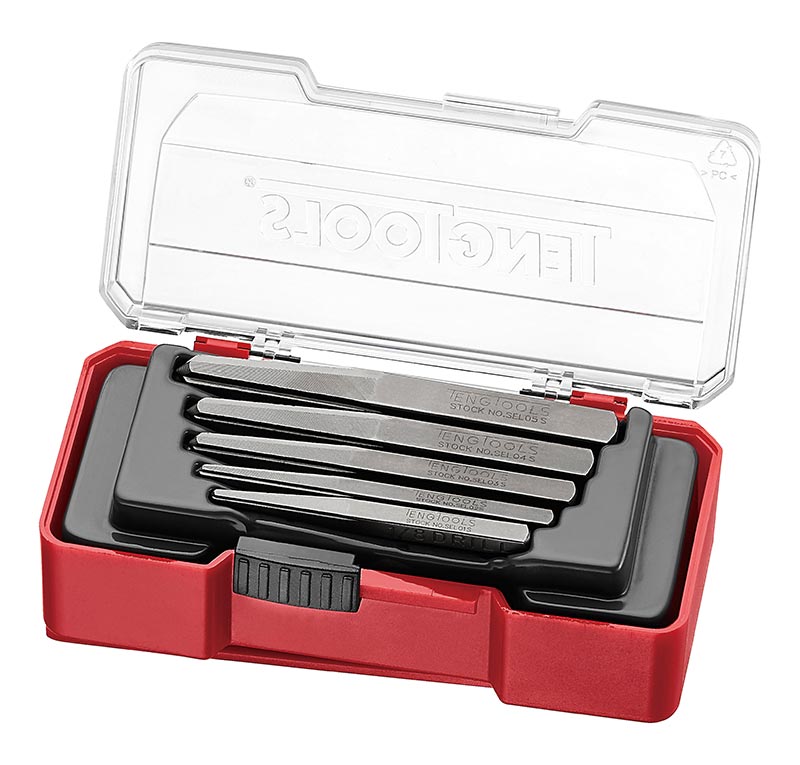 TJSE05S - Extractor Set With Belt Clip 5 Pieces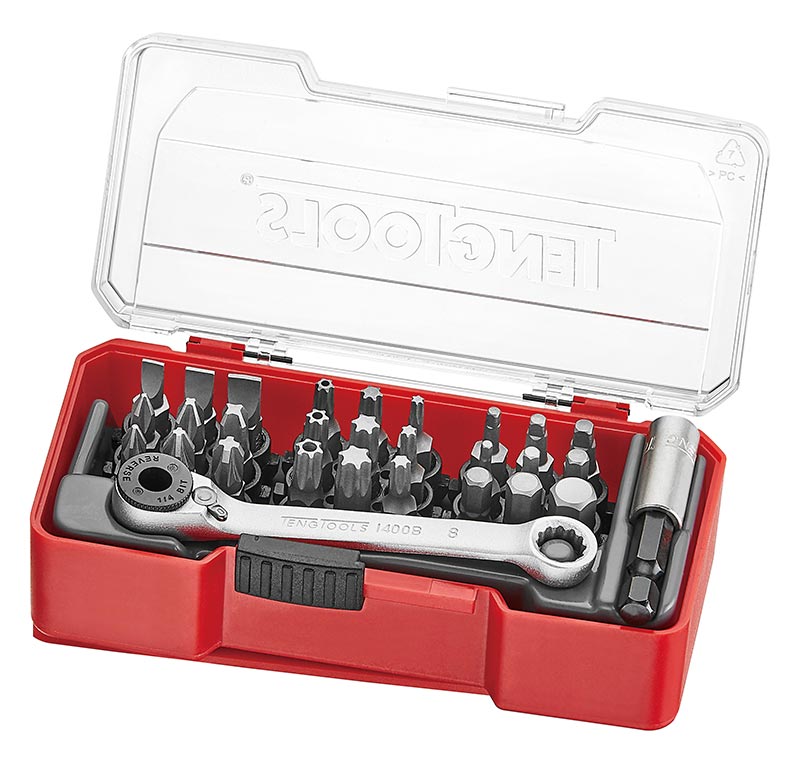 TJ1429 - Bit Set With Belt Clip Mixed 29 Pieces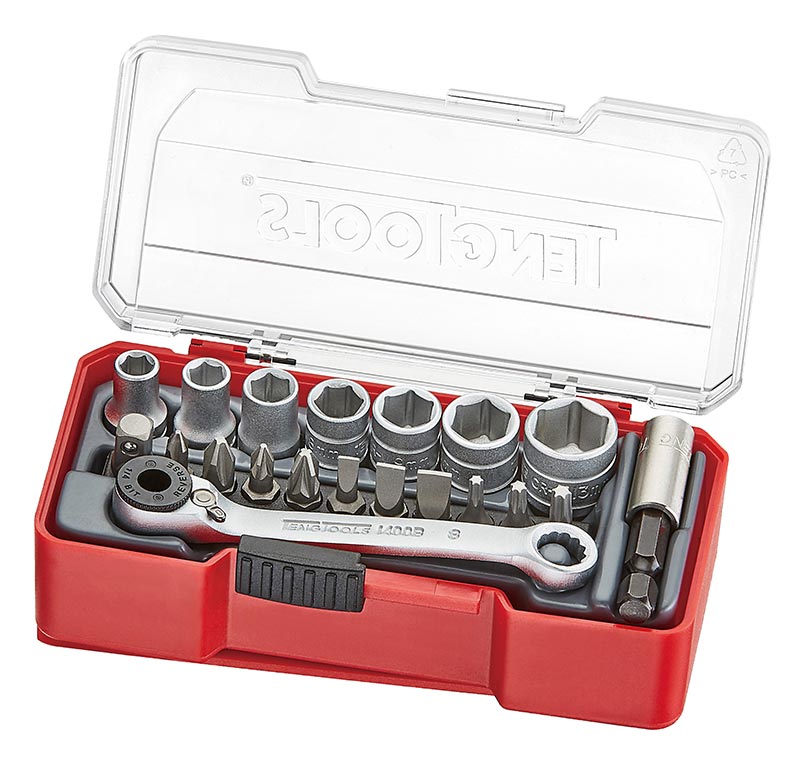 TJ1420 - 1/4" Socket Set 6 pt With Belt Clip 20 Pieces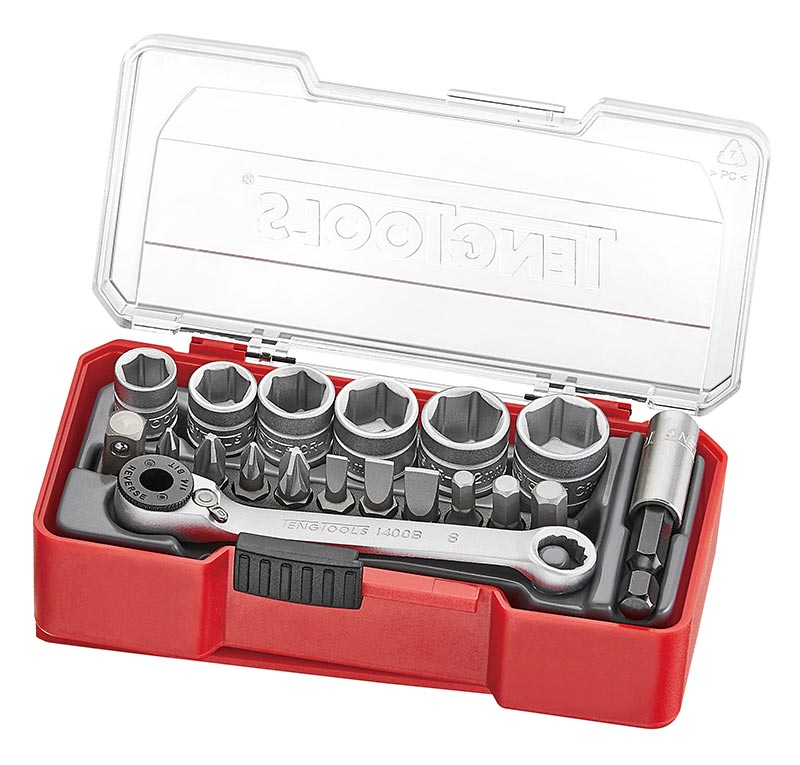 TJ1419 - 1/4" Socket Set 6 pt With Belt Clip 19 Pieces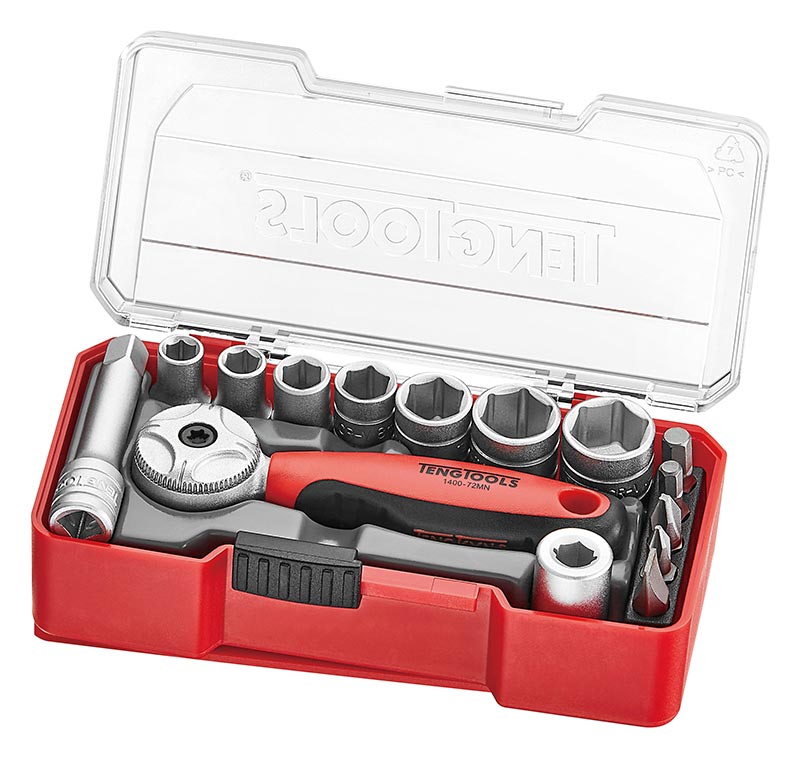 TJ1415 - 1/4" Socket Set 6 pt With Belt Clip 15 Pieces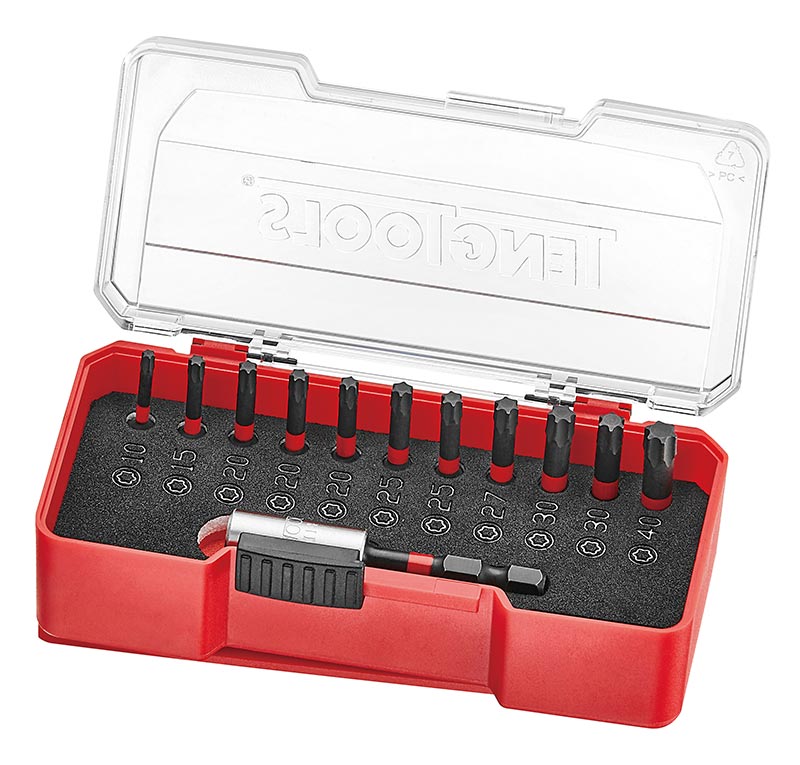 TJ1414 - Impact Bit Set With Belt Clip TX 12 Pieces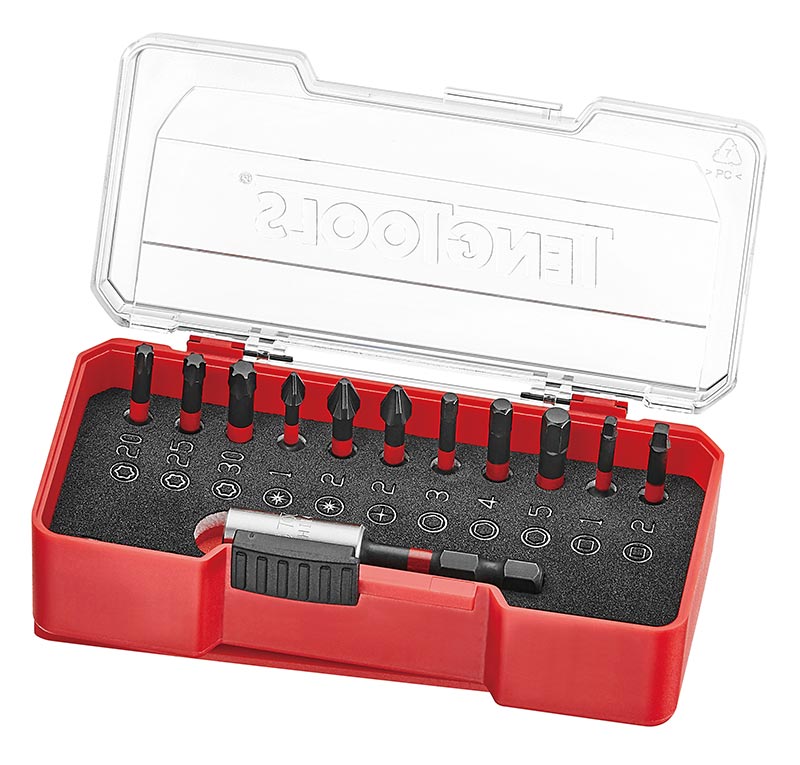 TJ1413 - Impact Bit Set With Belt Clip Mixed 12 Pieces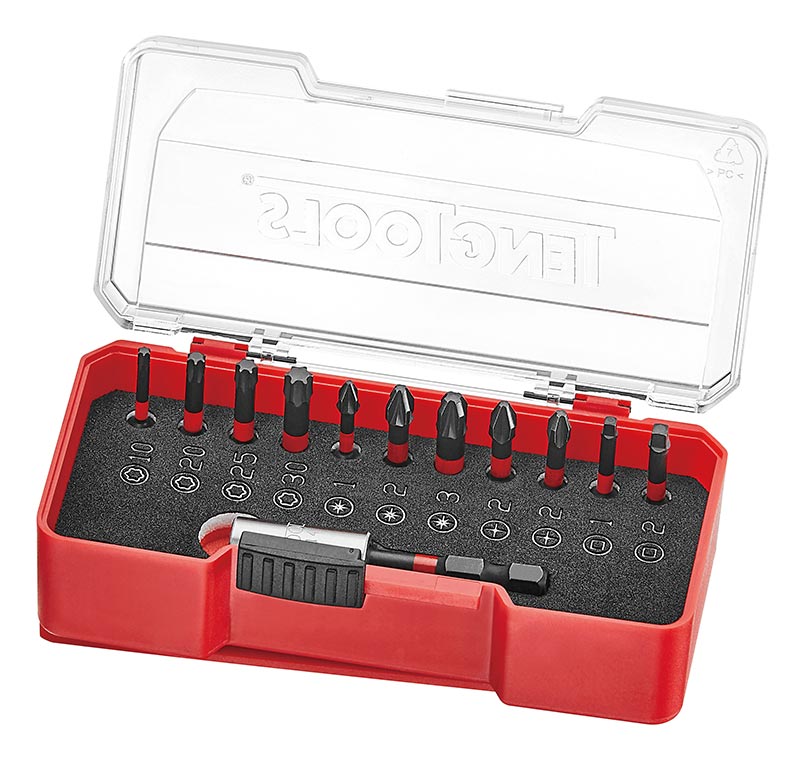 TJ1412 - Impact Bit Set Construction With Belt Clip Mixed 12 Pieces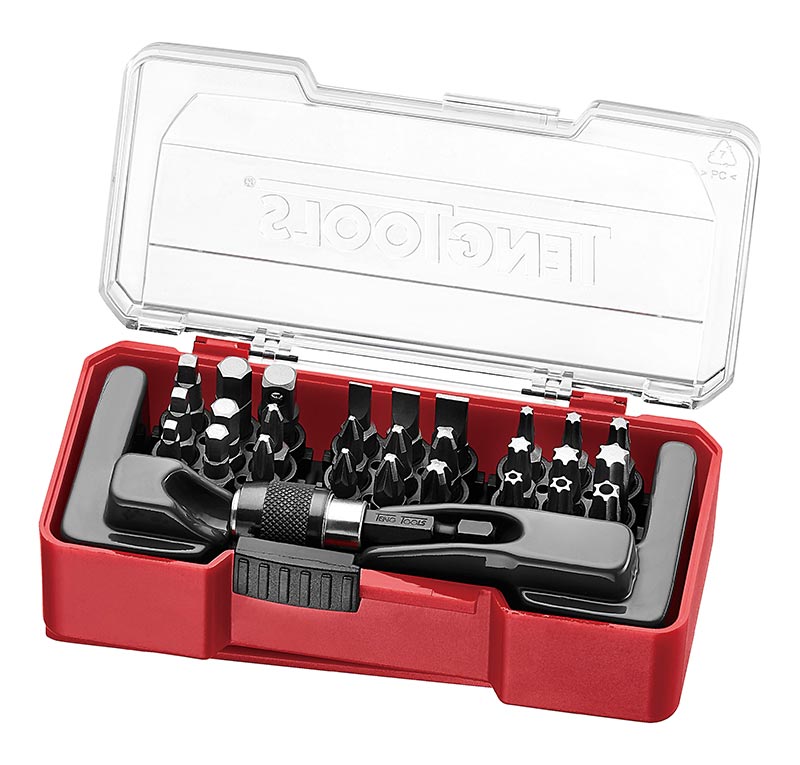 TJ028 - Bit Set With Belt Clip Mixed 28 Pieces
Topic in this article
Product news