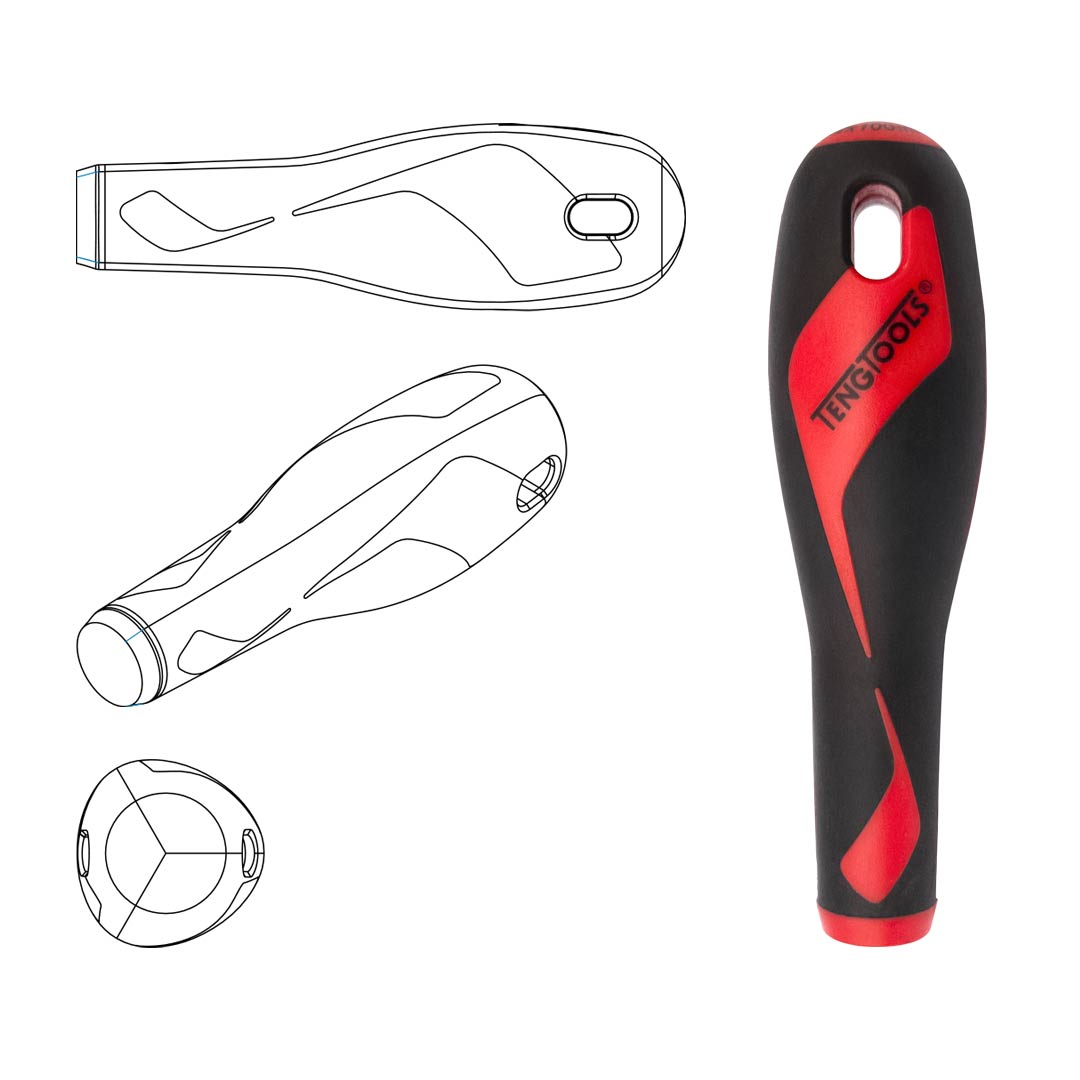 In the bustling world of construction and mechanical work, hand tools are the silent warriors that transform ideas into reality. The TengTools range of tools is thoughtfully designed to nestle comfortably into your hands, armed and eager to face any task head-on. The three zoned handle design found on many of our tools exemplifies seamless design and functionality and has become the No. 1 choice for many motor sport enthusiasts, industry experts, and top-tier mechanics worldwide.
The TengTools handle design with three zones understands the language of your hand. Its intuitive structure matches the contours of a worker's grip: it embraces safety as its core principle while optimizing efficiency and reducing fatigue. In many industries hazards are an unfortunate reality, and the importance of safety cannot be overstated. The potential threat of hand tools dropping and causing injuries makes the task of mitigating hazards a top priority for every worker and workplace.
Ergonomics and Design
Ergonomics, the science of enhancing productivity by improving the worker's safety, comfort, and efficiency, takes centre stage in the handle's design. By conforming to the natural grip of the hand, it reduces fatigue and enhances grip strength. This design minimizes the likelihood of accidental tool drops, thus fostering a safer working environment.
Taking things a notch higher, the yet impeccably balanced handle tapers towards the end, providing superior control and preventing the tool from rolling off inclined surfaces - an often underappreciated but vital feature. Similarly, look for anti-drop enhancements like built-in tethering points and grip enhancements. These features further reduce the risk of accidental drops, reinforcing the handle's commitment to safety.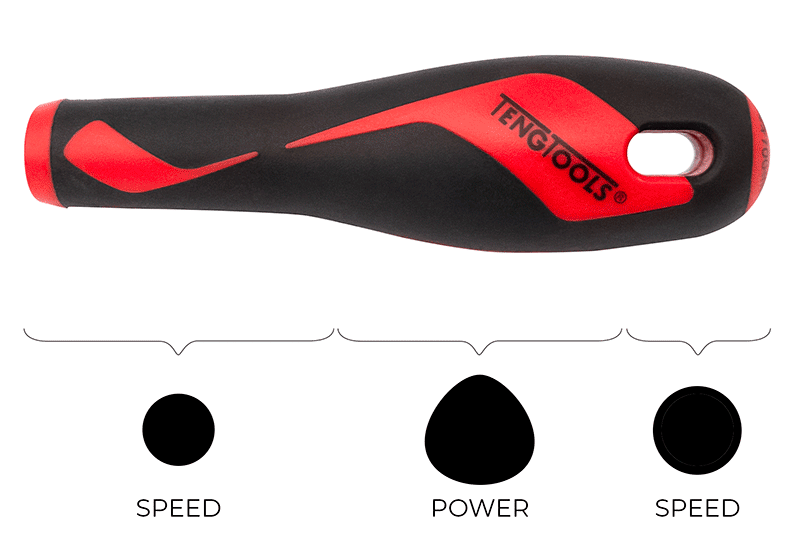 On the larger handles there are three zones: speed, power, speed. The speed zones are round and the power zones are triangle shaped. The smaller handles, where less power is needed, have a round shape to support the speed.
Functionality in Real-World Conditions
Yet the genius of this design doesn't stop there. The bi-material handles ensure a secure hold even in challenging conditions, such as when hands are wet or oily. If you so prefer, choosing a slightly oversized handle you get a better grip compared to a smaller or thinner handle.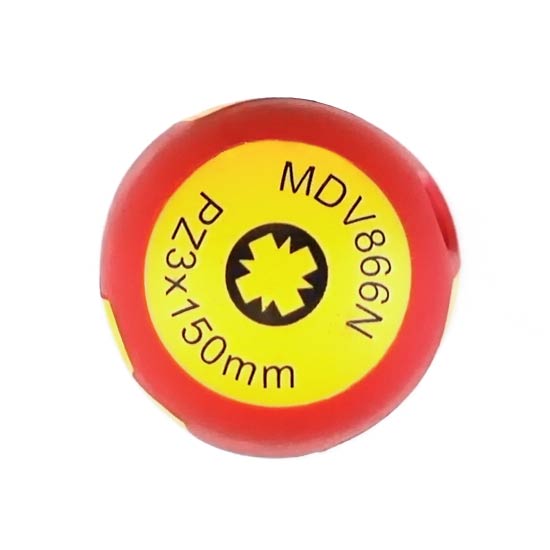 Clarity and Identification
Clarity and ease of identification are also vital for preventing mishaps and improving efficiency. For this reason, the handles come with clear, easily readable markings. These markings provide vital information like the tool's identification, size, or special features, such as VDE-certification. Ingeniously placed so they're never obscured during tool usage, these markings help workers make informed decisions and select the right tool for the task at hand.
More importantly, these markings are designed to endure. They resist wear and tear over time, making them a reliable source of information for years. This durability helps reduce the likelihood of accidents or mistakes that may result from using an inappropriate tool.
Conclusion
In conclusion, the TengTools three-zone handle design embodies the needs, aspirations, and challenges of the professional hand tool user. It combines safety, comfort, durability, and efficiency into a single, elegant design, demonstrating that the right handle can indeed make all the difference in the world of construction and mechanical work. After all, in an industry that demands the best, why should your tools be any less?